If you have questions, inquiries or you may want to share tips and recommendations, please feel free to get in touch with us through any of our social media channels, email (ivankhristravels@gmail.com).
Work with Ivan + Khris' Travels
This blog is open to collaborations and partnerships, press familiarization trips, giveaway announcements, product launches, hotel reviews, food and restaurant reviews, social media promotions, and travel product reviews. Send us an inquiry and we will reply promptly. If you are still undecided and want to further evaluate the quality of our work, you may want to subscribe to Ivan+Khris' Travels to receive regular post updates. We also post regularly on Facebook and Instagram so be sure to check these out, too.
Partner Brands
We are proud to be affiliated with some of the most notable brands in the travel and hospitality industry.
Published Works
Some of our written works have been published in the following respected publications:
For details, you may check
here
.
Official Advertising Network
Ivan + Khris' Travels is a proud member of the Gourmet Ads Network, a premium and global advertising network. If you wish to be part of the exclusive Gourmet Ads publisher network, you may apply here:
Citations
Ivan+Khris' Travels
is mainly a blog that chronicles our personal travel experiences, as such, we are immensely proud to have received the following recognition: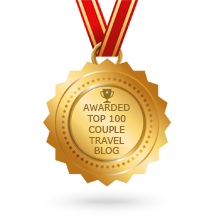 Email : ivankhristravels@gmail.com
Facebook : Facebook.com/ivankhristravels
Twitter : Twitter.com/travelivankhris
Instagram : Instagram.com/ivankhristravels
Pinterest : Pinterest.com/ivankhristravels
Contact Form
You may also send us a message via the contact form which is located below at the footer section of this website.